NOISERR
Orchestra
Experimentation
Nihilism
Brain
(Anti-)Capitalism
Parasite
Composition
Rhythm
The Other
Vibration
Generic Noise
(Mis)Communication Theory
Excess
Counterculture
Disruption
Harmony
Music
Cybernetics
Indeterminacy
Genre
(Neo-)Rationality
Future
Repetition
Mechanization
System
Silence
Control
Phenomenology
Past Events
Upcoming Events
Info and Contacts


- Noise Reading & Research Group Micro-residency @ Workcentre 232, Nov. 2016
- Noiserr [Session 1] @ Butcher's Tears' Side Room, April 22 2017 h16:15
- Noiserr [Session 2] @ Butcher's Tears' Side Room, May 20 2017 h16:15
- Noiserr [Session 3] @ Butcher's Tears' Side Room, July 1 2017 h16:15
- Noiserr [Session 4] @ Butcher's Tears' Side Room, July 22 2017 h16:15
- Noiserr [The Stutter Session] (in collaboration with Cinemacephale) @ Butcher's Tears, August 11th 2017 h:18:45
- Noiserr [Session 5] @ Butcher's Tears' Side Room, August 26 2017 h16:15
- Noiserr [_Krust Gorilla_Session_] @ Butcher's Tears, September 30 2017 h16:15
- Noiserr at UpAgainst, @ Raum*Station, Zurich, October 11 2017, h18-21
- Noiserr [Session 6] @ Butcher's Tears' Side Room, October 28 2017 h16:15
- Noiserr [Pre-Social Dissonance Session], December 9 2017, Budapest Living Room & Butcher's Tears, 1 day 2 locations
- Noiserr at Het Weekend, De School, December 10 2017
- Noiserr [Social Dissonance Session] with Mattin, 2-days program, January 27-28 2017, (Jan 27 @ Butcher's Tears 10:00-20:00, Jan 28 @ San Seriffe 12-14h)
- Noiserr [Session 7] @ Butcher's Tears' Side Room, March 3 2018 h16:15 co-hosted by Ioanna Gerakidi
- Noiserr [Session 8] THE GAME
@Butcher's Tears' Side Room, March 31 2018 h16:15 co-hosted by Natasha Papadopoulou














Noiserr
is an interdisciplinary research group centered around explorations of Noise via deconstructed / exploded reading and listening sessions. Noiserr is an on-going exploration of Noise instantiated via theory- and practice-led investigative actions.




info@noiserr.xyz
Order
- Noiserr [Session 9] @ Butcher's Tears' Side Room, April 28 2018 h16:15
co-hosted by Arkadiusz Półtorak

- Noiserr in Toronto! World Congress of Sociology, July 2018, details tba

- Noiserr + Regenerative Feedback May-September 2018, Butcher's Tears Amsterdam and WORM Rotterdam (details tbd)
Texts/Keywords/Works to look at for the next session:
- [The Stutter Session] August 11th: the session will start with screenings curated by Jeffrey Babcock and Cecilia, and will continue with readings from Sonic Somatic by Christof Migone, The Grain of The Voice by Roland Barthes, and Julia Kristeva's Powers of Horror.

- [Session 5] August 26th:
http://www.mattin.org/essays/METAL_MACHINE_THEORY_3.html and

- [_Krust Gorilla_Session_] Sept 30th: no preparation needed, we will walk through the exhib together and then choose what to discuss from the readerr. New fragments by Paul Hegarty will be introduced in the readerr.

- Noiserr at UpAgainst, Oct11th: bring
your own texts!

- Noiserr [Session 6]: Amy Ireland "On Noise: towards an inhuman critique of representation" (on keyword Cybernetics) and some brand new fragments from Mattin's Social Dissonance dissertation: we will spread them during the session!

- Noiserr [Social Dissonance Session]: RSVP at info@noiserr.xyz to get details and the Social Dissonance text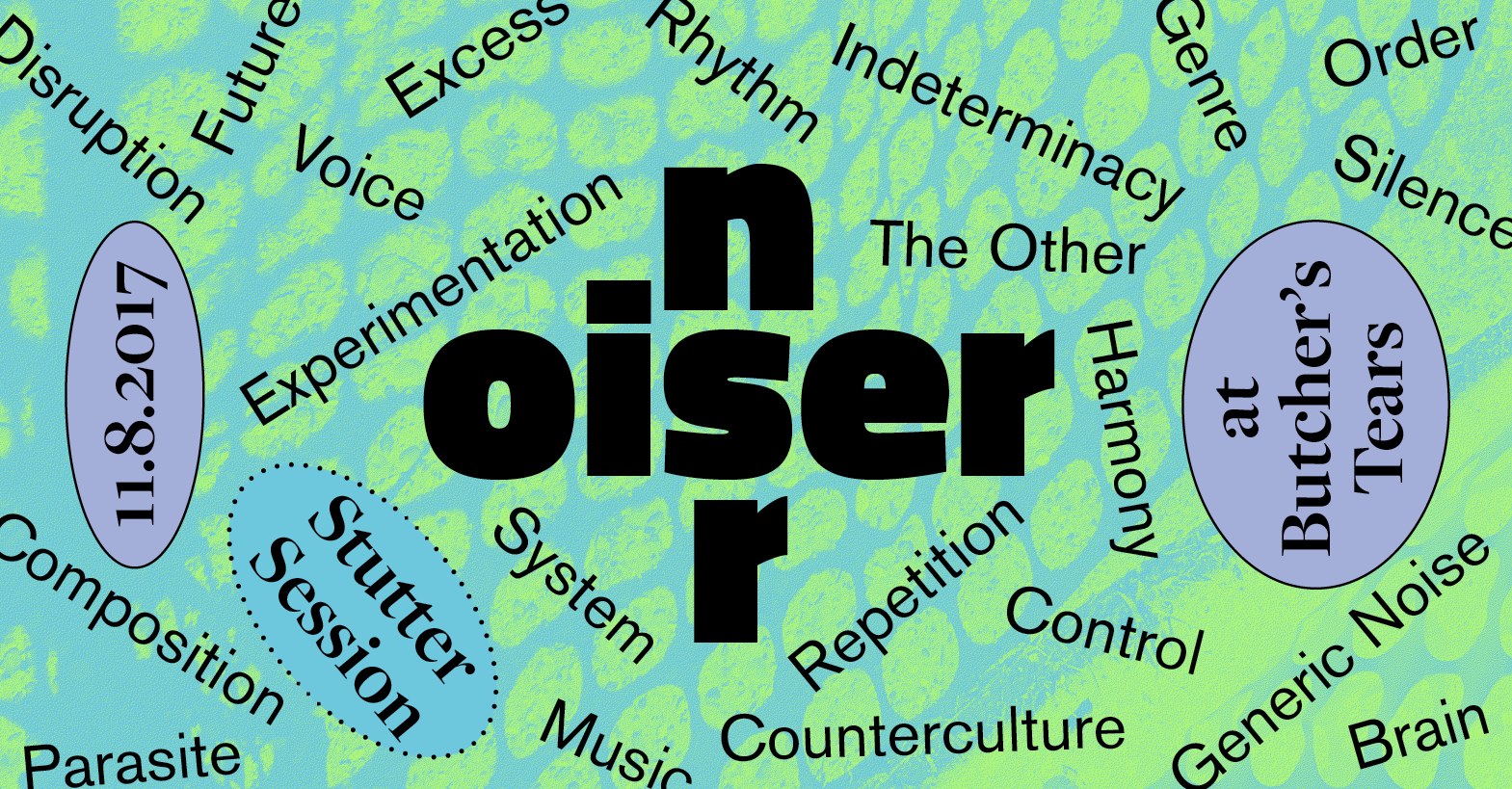 Click below for the Stutter Session's reader - soon in the Noiserr's Readerr
this video
Click here to check the links to websites, videos, and tracks selected by Noiserr or outlined during the sessions by the participants.
----->
....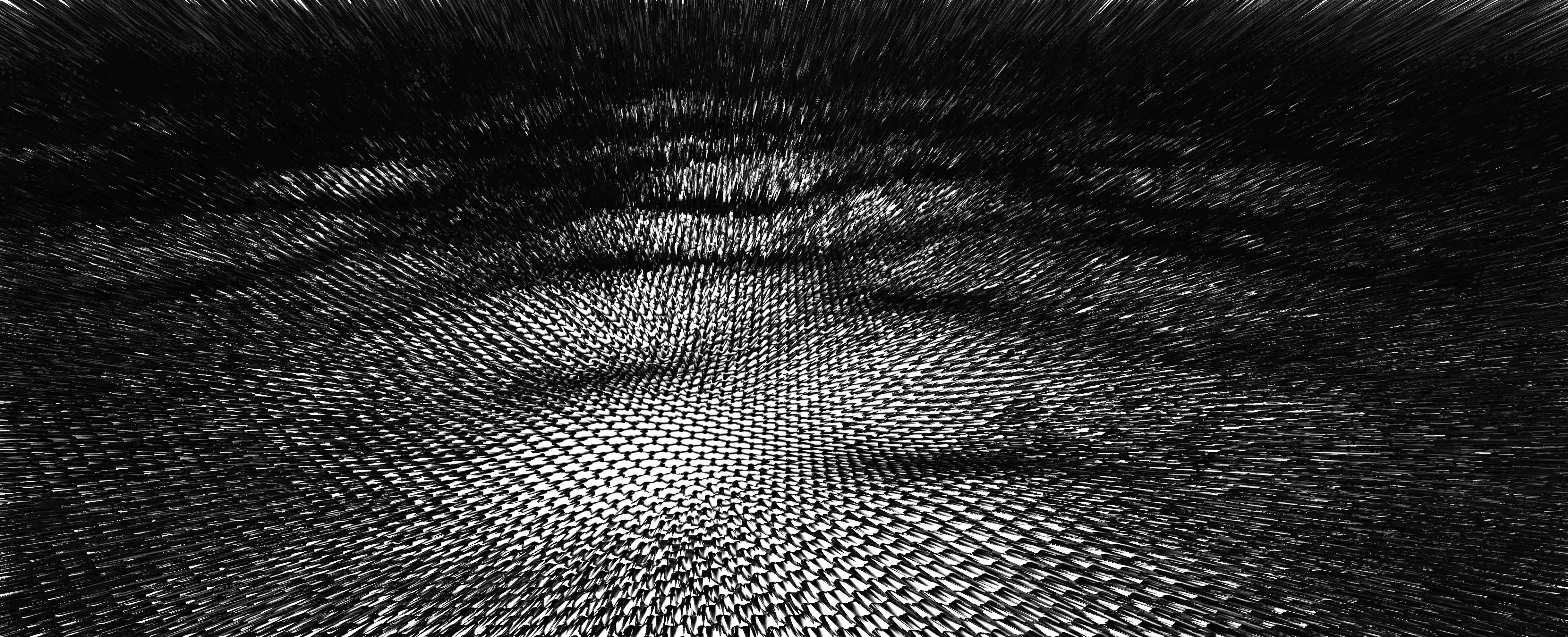 Regenerative Feedback Feat. Noiserr



Regenerative Feedback

I S S U E Project Room, New York, May 2018

W O R M, Rotterdam, September 2018
http://www.regenerativefeedback.info/


http://www.regenerativefeedback.info/readinggroup.html
Noiserr [Session #7] Scoring Paranoia

Co-hosted by Ioanna Gerakidi

Click here for the texts